As entrepreneurs, sometimes we go through certain moments where we lose interest in our firm or make mistakes that compel us to give up. You frequently stray off course and are unable to flourish as an entrepreneur without discipline and consistency. As a result, developing a few habits will help entrepreneurs build their small businesses and succeed as business owners.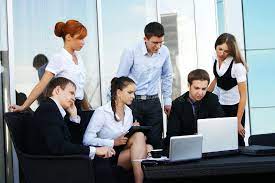 Continue reading and pay attention to the advice given below to learn what makes a business successful and profitable.
Wake Up Early
Even if you are not an entrepreneur, it is extremely beneficial for you to get up early. By rising early and spending time in the sun, you can communicate to your brain that you are awake and active. Therefore, when you work uninterrupted in the morning, you have the entire day to complete other things. Another reason to get up early is that you are most productive in the morning, so utilizing those few hours for your most important chores can be quite beneficial.
Believe in Yourself
Self-confidence is one of the most crucial habits and personality traits to cultivate if you want to expand your small business. You will be able to live a happier and more productive life and discover that things are simpler if you start to believe in yourself and your actions.
If you want to build self-confidence, you must quit holding onto your mistakes and begin to learn from them. You will be able to consider the past and make positive conclusions from your experiences if you do this.
Maintain a To-Do List
Most successful business people strongly advise entrepreneurs to maintain a to-do list. Before you go to sleep, make a list of things you need to do the next day. This will be a huge benefit to you in your career for sure and help you to keep a track of your tasks. You will be able to decide which tasks to complete during the day's peak productivity hours and which ones can wait until the more relaxed hours, once you've created a list of your to-dos for the following day.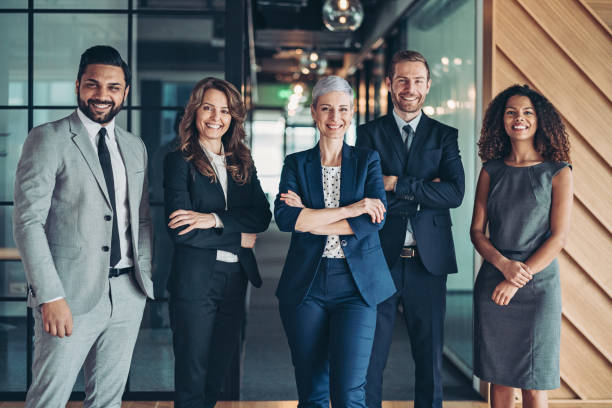 So, with a list in front of you, you can choose which jobs to complete first and which to put off until later, depending on their importance. Your personal and professional lives will significantly improve once you start doing this. This will also assist you in keeping a regular schedule.
Quick Decision Making
If you want to be a successful entrepreneur, you need to be able to make decisions quickly and keep things as straightforward as possible. We frequently make decisions, both small and big, and our anxiety often causes us to accumulate things that need to be decided, which clogs our minds and creates a mess.
As a result, anxiety and tension rise, which ultimately leads to decreased productivity and poor choices. Try to manage your anxiousness in these circumstances by developing the ability to act quickly and carefully.
If it is simple when it comes to things such as what to make for breakfast or where to get dinner from, decide right away because there are more important decisions to be made. This way, you now have more time to work on other projects.
Have a Schedule
Making a list of things to accomplish could be helpful, but if you create a daily routine, discipline in daily life will flow naturally. If you practice discipline and start doing tasks on time, you will stay motivated. You will undoubtedly be successful in both your business and personal life because having a routine makes it easier to deal with many challenges in life.
You may accomplish the majority of your important responsibilities and tasks by the first half of the day with the help of making your bed, going for a short jog, eating breakfast, and working for a few hours. This will allow you to spend the second half of the day relaxing on your own.
Conduct Thorough Market Research
The most important thing you can do as an entrepreneur is to thoroughly research the market and keep up with current events. Staying in touch with other firms and entrepreneurs via groups and social media, as well as researching their marketing and promotion tactics, is one way to accomplish this.
Learning about consumer psychology is one of the most important tasks an entrepreneur can take on to thrive in his/her business. It is important to conduct market and clientele research to understand what works for your customers.
Well, you should always have internet connectivity on your phone, so that you may conduct market research in your leisure time. Therefore, we advise you to check out Ziply fiber internet if you want good internet. Since you need a high-speed, reliable internet connection, Ziply fiber plans, come with different speed tiers for you to enjoy the internet speed that you require without having to face any interruption.
Exercise
Entrepreneurial aspirants typically picture themselves working nonstop. That is a bad strategy, and it will not help you much either. Exercise first thing in the morning boosts output and keeps you engaged for longer. Exercise boosts output and keeps you composed and structured throughout the day.
Make Investments
People often lose interest in their initiatives and start spending money on other things. Make it a rule that even though those other notes may be essential, you pay yourself in addition to your expenses and employee compensation. You save the profit and retain the rest to reinvest in your business by paying yourself a set sum or percentage of the revenues each month.
Reinvesting revenues to help your startup expand is unwritten corporate law. Managing your funds and spending should be your main concern to invest and expand your business as much as you can.
Final Thoughts
So, if for any reason you feel detoured or taken back, adhere to these guidelines and develop them into habits. Even if you are not an entrepreneur, you may succeed in all facets of life by adopting these habits.