The strikethrough feature in Google Docs allows users to save portions of text that they don't want to remove immediately. Writers can keep areas that have been crossed out to be later used while creating the text of a document. The use of strikethroughs in Google Docs is helpful during collaborative meetings and can be utilized to replace the suggestion mode. It shows all changes made to an document before completing edits on it.
What is Strikethrough & Why Use It?
The strikethrough function allows writers to remove parts of their writing by drawing lines through certain sections. In addition to removing a writing document's unimportant elements, it's also an opportunity to make a statement or grab the attention of readers. It's a tool added to the writer's toolbox to help the text stand out.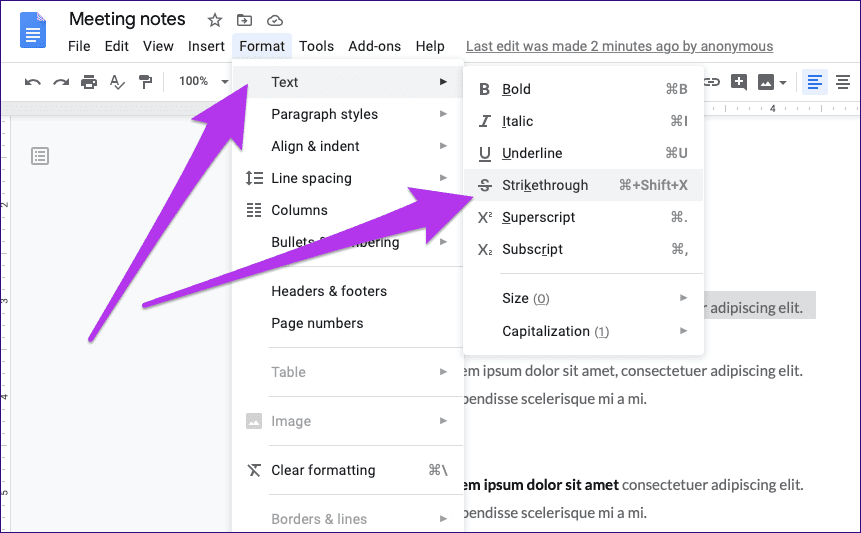 Modern writers employ it to present new ideas, to draw readers to their ever-changing thinking. It also allows for an honest view without being explicit, or make a humorous blog or online article.
When a strikethrough is evident on the finished version the presence of strikethrough makes the document more personal and makes it easier to connect with readers. It creates subtext and draws readers into the inside of the writer's brain. Bloggers also make use of it to convey sass and jokes when they comment on an issue that is hot.
Here are a few of the reasons the strikethrough function can be useful:
The Crossing-Out of Items It helps you track the progress you are making by crossing completed items off of a list that is electronic.
retains text: Strikethrough lets you preserve sentences and words which you might or not wish to erase in the near future. You can revisit the sections you crossed out after final editing to decide whether or not.
thought evolution: This function allows writers to express an evolution or update in their thinking process about the subject. It's also a clever way to inject humor, subtext, and attract readers to an online blog post.
Steps to Strikethrough in Google Docs
The ability to delete unneeded text elements isn't present on Google Docs. Google Docs toolbar. But, you can complete this task by using two methods:
Utilizing the function within the menus nested in

By using keyboard shortcuts
Both are simple to do, but they may be difficult to master in case you're not familiar with the steps. Here's how to do both of them: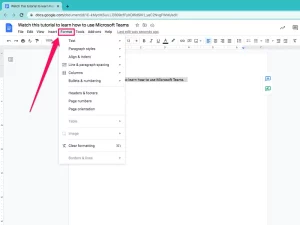 To locate the function in menus, choose the text you would like to highlight in the document you are using Google Document.

After you have made your selection After you have made the selection, click the Format button on the toolbar located on the right side of the screen.

When the option menu displays you can choose to hover over or select the option to type in text.

This option opens a second menu that allows you to select from the Strikethrough tool.
Strikethrough Shortcuts
If the steps listed above are difficult for you to remember, then you can make use of keyboard shortcuts to make a strikethrough the steps in Google Docs instead:
To use HTML0 on Windows After you've selected the text that you wish to remove then press Alt+Shift+5
To use HTML0 on Mac Press Command+Shift+X
It is possible to use similar keyboard shortcuts to eliminate strikethroughs as well. Clear formatting is a way to be removed, but it will remove all other formatting associated with the highlighted area.
To erase all formatting on the document:

To use for Windows Press Ctrl +

To use for Mac Type Command +
Things to Remember
When you perform strikethrough it is important to keep two points to keep in mind:
The text with the crossed out lines remain in the word count.

 

Therefore, if you're trying to reach a specific word count, it is necessary to remove the sections.

The Strikethrough formatting will be carried into the conversion of the file to an alternative format.

 

But, it's not present in .txt formats that utilize plain text.
You now have the information you need to effectively use strikethrough within the format of your Google Docs.