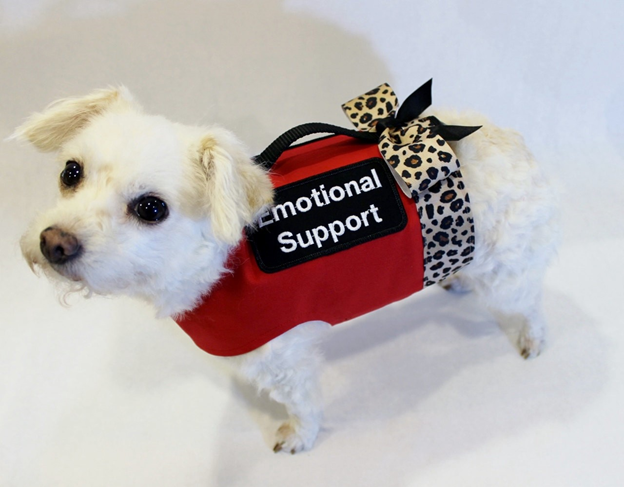 Having an emotional support dog is good but it also comes with a lot of confusion. This is because they are different from ordinary pets and their requirements and rights also differ in terms of normal pets. Firstly, an ESA is trained and hired for a specific purpose that has to be fulfilled, only then an animal is eligible for ESA status.
When we talk about emotional support animal, the first that comes to our mind is a dog. While dogs are specially trained in various ways to provide overall support to a person going through physical disability and more emphasis is given on dogs training in comparison to other animals, it's basically due to inseparable relation between humans and dogs. Hence, this, article is to make you more aware about what exactly ESD is and what are its requirements and other related aspects.
What is an Emotional Support Dog?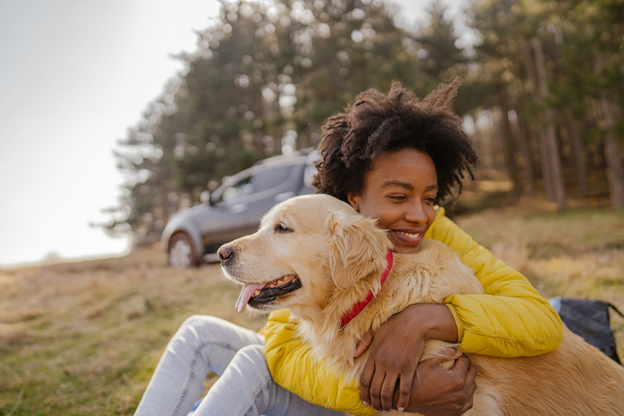 When people with mental disabilities find difficult to overcome their anxiety and trauma then they seek help of an Emotional support animal or dog. An emotional support dog is a trained and licensed dog by a professional psychiatrist for providing emotional support to a person. Generally, any breed of dog is eligible for emotional support and there is no limitation to it. However, to make a dog ready for providing services training is a necessary part. The different between a normal animal and emotional support animal is the training. ESA are trained for a purpose that is to improve the well-being of their owner and they must do their job in order to gain the status of an ESA. Moreover, the rights of emotional support animal are different from a normal pet. Emotional support animals are given some special rights in order to protect their status in public and people can't be ignorant of those rights, if any person tries to break the line, then he/she becomes subject to punishment a per the federal law. We can state that these rights are special rights that aren't given to normal pets, as normal pets are basically kept out of interest or hobby and there isn't a purpose for them to fulfill. Finally, ESAs are protected under Fair Housing Act so that they can live with their owner peacefully.
Qualification for emotional support dog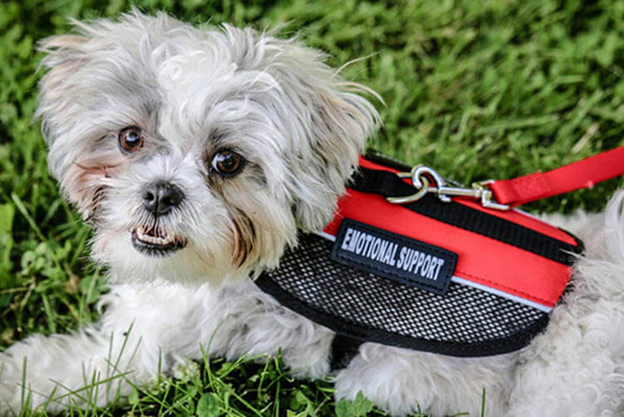 As we discussed above that emotional support animals are different from normal pets and they are for fulfilling a special purpose, thus these special categories of animals aren't granted to all. For registering your pet as an emotional support animal, you must have emotional or mental disability, as the purpose of ESAs is to help the people with curbing mental illness when all other ways fail to show fruitful results. Mostly a person qualifies for ESA when any kind of major mental illness is detected. Hence, there is a list of mental illnesses provided by many countries; if a person has any of them then they are eligible for getting emotional support animal. Some of the common mental illnesses that qualify for ESA are.
Attention Deficit Disorder
Autism
Learning disorder
Bipolar
Anxiety Disorder
Post-Traumatic Stress Disorder
Depression
Severe Anxiety
So, if you are suffering from any of the above listed menta illness then you are eligible for getting an official Emotional Support Animal. Hence, this is one of the modern-day therapies which is subject to treating severe mental illness in people when every other way fails to do so. Once you find yourself stuck in such serious illness then it's a good time to apply for online service dog form.
Training requirements for Emotional support dog
An emotional support dog doesn't require a special training unlike a service dog, as a service dog has to go through more extensive training which is strict because service dogs are associated with providing physical help to their owner which includes performing daily tasks. So, if you are looking help for physical disabilities then you must apply for online service dog form, or else an ESA is enough to support you mentally. Moreover, when it comes to training an emotional support dog there are mainly two requirements that must be fulfilled. Firstly, a dog must be trained in such manner that it acts well-behaved at all times and is under control of the owner. Secondly, your emotional support dog cannot threaten the safety of other people and animals, that is it must have a sound behavior towards the public. Moreover, steps need to be taken for mitigating aggressive behavior in dogs, as aggressive dogs are harmful for the society and they make situations chaotic rather than easy. These are some of the minimum training requirements for emotional support dog. So, a dog passes all these then it is counted eligible for proving emotional support.
Emotional Support Dog registrations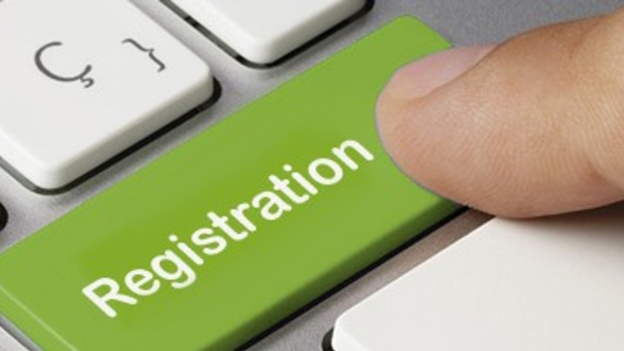 The Americans with Disabilities Act doesn't compulsorily insist regarding registering emotional support dog. Mainly, the dogs are registered, as it helps the owner to protect the rights of its ESA in the society. Being special category animal, ESA comes with additional rights and responsibilities and some paces raise issue about petting ESA at a rental place or so. Hence, in order to escape these situations documents and registrations are of great help, having a proper ID and license protect your ESA. Registration might take long paper work but it is always good to have some legal authorized documents in hand for uncertain contingencies. Hence, you can either do the registration online or offline, you need to fill a form and go through a letter guide and you need to have proof stating your disabilities.
Conclusion
The mainly raised questions when it comes to Emotional support animal or a dog are registration, qualification and training. Firstly, you need to have a thorough information regarding an ESA, and later proceed with training, qualification, registration and other requirements. At first, getting an ESA may require a lot of paper work depending on the place you live, but you can skip the registration process as no authority has made it compulsory to get ESA registration, it's for the sake of protection of rights of ESA so it's totally your choice. Having these sets of primary information is enough to get ESA for your support.