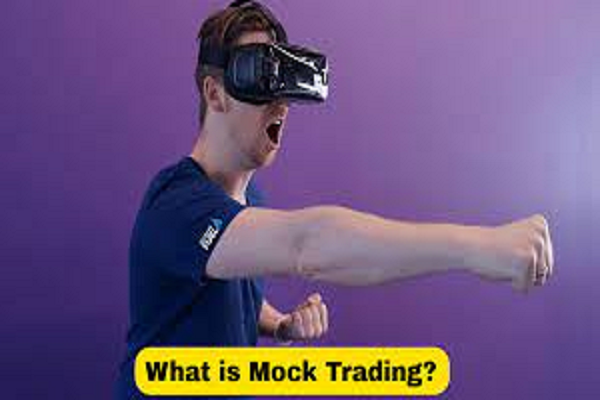 Mock trading, also referred to as simulation trading, is a strategy that allows individuals to simulate stock transactions without engaging in actual market activity. This method is particularly beneficial for beginners as it provides a risk-free environment to examine their capabilities for smart asset buying and trading. Since the process does not involve any real investment, there are no financial consequences involved, making it an effective learning platform.
Trading in the world of cryptocurrencies can pose several challenges, including the absence of an effective trading plan and the fear of financial loss over time. What if there was an approach to understanding crypto markets that did not require risking your own money? This method helps enhance your trading skills and build confidence prior to real-time trading. It has been observed that traders who engage in paper trading before transitioning to live accounts tend to make fewer trading errors.
What does Mock Trading imply? Mock trading, essentially, is a way for an investor to test their trading strategies without risking actual money via simulated trades. The term 'paper trade' originated in an era where budding traders would practice on paper before venturing into real markets, before the advent of online trading platforms. A paper trader manually records every transaction, tracking fictitious trading positions, portfolios, and profit or loss statistics during their learning process. Modern-day trading simulations mostly rely on an electronic stock market simulator which replicates the appearance of an actual trading platform.
The advancement of online trading platforms and software has resulted in increased accessibility and acceptance of paper trading. By utilizing contemporary simulators, investors can simulate trading in live markets without putting real money on the line, refining and tweaking investment concepts. Although many of these online services require a nominal fee for access to the day trading simulation programs, the cost is significantly less than that associated with a loss in an actual investment scenario.
However, it is important to understand that mock trading can lead to misleading financial outcomes, potentially fostering a false sense of financial security. This arises from the fact that the experience deviates from real market situations due to the absence of actual capital risk during paper trading. The emotional dynamics of risking real money cannot be underestimated. Moreover, while paper trading encourages investment fundamentals such as buying low and selling high, applying these in the real world may be more challenging.
How is Mock Trading implemented in the Crypto sector and how can it be accessed on Phemex? To engage in mock trading, one needs to create an account on a trading platform offering demo trading. For instance, Phemex has introduced a Mock Trading feature that allows practicing crypto contract trading using virtual funds. It even includes a faucet distributing these virtual funds for free. Within the mock trading environment, you can access real-time pricing, technical tools, indicators, and nearly all features available in live trading.
Phemex offers a Testnet and a specific Mock Trading option to familiarize users with the platform, enabling them to practice without any risk involved.