Microsoft is an incredible feature that lets users connect their smartphone to a computer. Now, you can access your smartphone from your PC. Utilizing this www.aka.ms/yourpc option, you can connect your smartphones to read and respond on text messages receive and make calls and more, all from the Windows PC with Microsoft Phone ink.
Features of www.aka.ms/yourpc
Your life will be synchronized connect your phone for viewing and responding texts, receive and make calls, and much more – all right from the Windows PC with Microsoft Phone Link: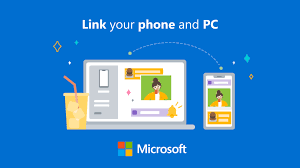 Text messages: Reply to texts via keyboard or make calls with the headset that is already synced to your computer. 

By using this Microsoft Phone Link app, you'll have more options for you're working with your phone and computer.

Phones Respond to calls by using your headset that is already synced to your computer. 

Through phone link, you can use the Phone Link app, you'll be able to choose more options for working with your phone and your PC.

Notifications By using the Phone Link application you'll be able alter the settings for notification, Bluetooth, and volume and also the ability to skip or pause music that are currently playing.
Gallery as well as OneDrive. Your memories will be protected across all devices. 

Through your phone Gallery switch off Sync with OneDrive so that you can save your photos and access them on your computer.

Browse files and photos across all devices: Securely save, edit and then share photos and documents at any time and on any device using OneDrive. 

Begin with 5GB of cloud storage for free.

Start where you stopped: With Microsoft 3652 You can be productive wherever your life will take you. 

View edit, share, or view Word, Excel, and PowerPoint documents on your computer or phone.
System requirements for connecting the phone to a PC
Versions updated: Make sure you're running the most recent version. i.e., Windows 10 (with the May 2019 Update or later) or Windows 11. A Android device that runs Android 7.0 (Nougat) or higher.
Wi-Fi Connection Your phone as well as your PC must be connected to the same Wi-Fi network.
How can you connect your Phone to a Windows PC?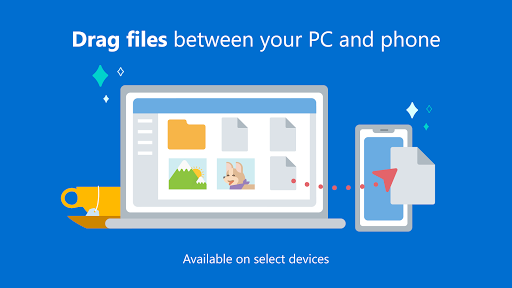 To begin from your computer:
Start to the Settings application by press the Win & I keys together.

Within the pane left in the Settings window Click on Bluetooth and devices in the left pane of the Settings window.

Select the Open Your Phone button under the Your Phone section.

Log in with the www.aka.ms/yourpc Account. If you don't already have an account, create one.

Click on the Get Started button.

Make sure to check the box that corresponds to the option I'm using for Your Phone Companion – Link to Windows application ready.

After that, click to pair with the QR code.

 

Then, let your Windows creates an QR code for you.

The next webpage you'll receive an QR code.

 

Make sure to point at your phone to the QR code and read this QR code.

After scanning the code you should receive a message that states both devices are connected.

Click Continue in your phone.

 

You'll have to grant the app access to your contacts, manage and make phone calls, as well as send and read SMS messages.

Click The Done button.

 

Then, let's go back on your Windows.

 

You'll receive the "You're ready!"

 

message here.
Start on your phone:
Start the browser on your mobile device, then type www.aka.ms/yourpc in your browser afterwards download Link to Windows app.
You'll then be asked to start Link to Windows instead, that is already installed by your phone.

Log in into the app using your same Microsoft account that you've created on your personal computer.

After you've signed in after logging in, you'll be asked by a QR-code visible on your computer.

Utilize the camera of the companion app for scanning the QR code displayed on your computer using your mobile device, thereby linking your devices.

You'll be asked to grant several permissions for your device that allow you access to information from your phone as well as on your computer.