Xfinity by Comcast is among the biggest broadband provider for cable internet across the U.S. and for good reason. Xfinity offers the greatest coverage of the entire country by offering wired internet service to 36 states and 112 million customers who are part of its network. However, that's not all. Xfinity offers products and services that are backed by the legacy of pioneering Comcast as a market leader in making use of the most advanced and cutting-edge technologies. Furthermore, its service plans and packages offer an attractive price to the consumer, both in terms of cost and perks offered.
The most awaited aspects of the internet service Xfinity is the XFi experience. This article focuses on the xFi experience. Check it out if you've heard of the wireless xFi WiFi and would like to know more about the product/service before you decide to sign up to it. If you happen to be a brand new Xfinity Internet subscriber with xFi and xFi Home WiFi, you can learn several things to get maximum benefits from the set-up.
What exactly is Xfinity xFi?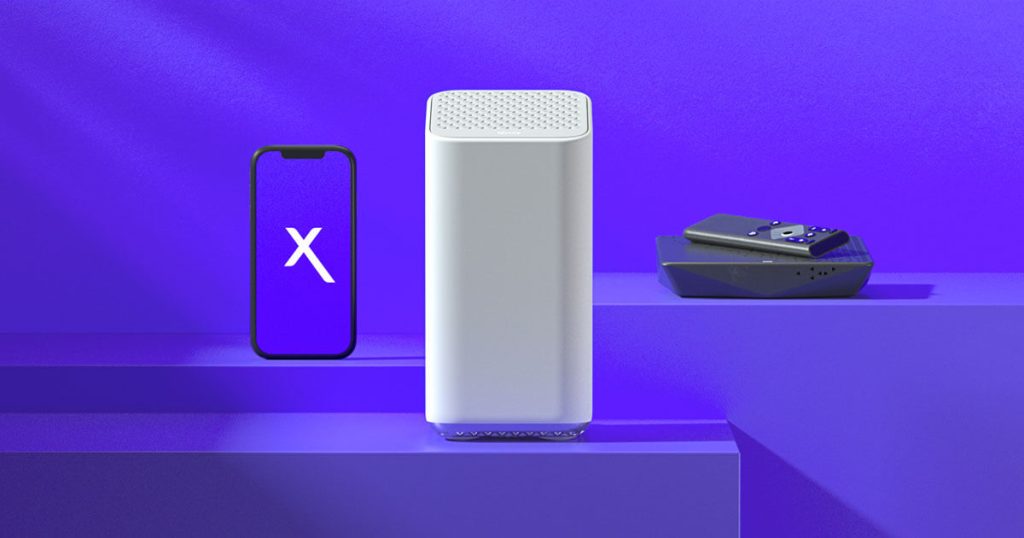 The Xfinity xFi service allows users to change their online experience. It's an all-in-one type of service that lets you operate, customize and personalize in addition to managing your home WiFi network and your connected home with total control at anytime. The innovative the xFi Gateway is the main element in providing the best experience of xFi.
Xfinity xFi Gateway
Xfinity provides a superior WiFi experience through the XFi Gateway. It is an all-in-one gadget that offers Internet as well as Voice connection, all-home WiFi coverage, speedy speeds, as well as security for your network. It's attractive and you'd be comfortable having it placed in the center of your home. You can include it on the Xfinity Internet subscription for $14/mo. You can set it up by yourself. It's simple to install and connects you to the internet quickly.
Here's a brief summary of its most important highlights:
Dual-band devices that delivers a greater maximal throughput, reduces interference and also helps reduce dead spots.

It works with various devices and provides speedy und reliable performance for streaming video and gaming.

Advanced Security comes built-in and is the most enjoyable part of the experience.

 

It keeps your home network secure.

It is possible to connect printers, computers, and other devices over WiFi as well as via Ethernet ports.

One of its major advantages is that it powers the entire range of Xfinity services, including such as X1TV, Voice and Home which means they seamlessly are able to work in tandem.
There are a lot of xFi Gateway versions we've seen to date from Xfinity. As the company continues to enhance its line of products, every new version will have something that is new. This is why it is suggested that existing customers upgrade their xFi Gateway every 2-3 years. Below are the different variations of xFi Gateway: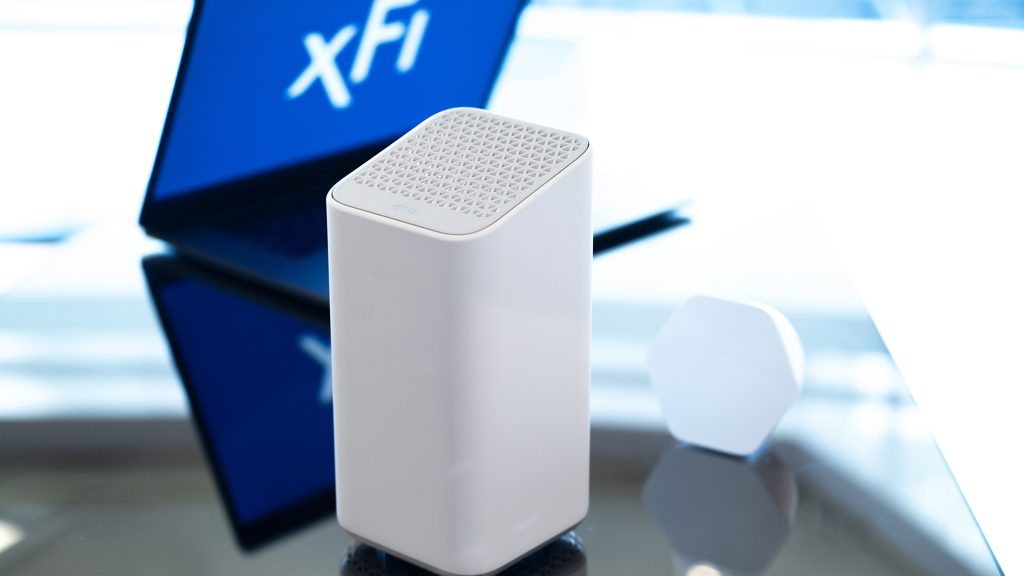 xFi Wireless Gateway (XB3) is capable of speeds as high as 700 Mbps

xFi Advanced Gateway (XB6) – can support speeds of up 1 Gbps

xFi Advanced Gateway (XB7) – allows speeds as high as 2.5 Gbps

xFi Advanced Gateway (XB8) is coming very soon!




This is a new-generation device that can power your whole dwelling using Supersonic WiFi, support for multi gig speeds, and offer three times the bandwidth to ensure a more reliable connectivity.
The advantages of Xfinity the xFi Gateway
If you've got an idea of the primary characteristics included in the xFi Gateway which is at the heart of the Xfinity the xFi experience, we'll explain how it can bring high-quality, flexibility and flexibility to your home internet experience.
Speed and coverage: The xFi Gateway is designed to work with various devices and ensure that everyone is connected even when everyone else is online. 

It offers fast speeds and greater coverage around the home, and fewer dead spots.

 

It is possible to set up your home office from any space, and play or stream with ease.

 

If you own a huge house, coverage could be increased further with the addition of an xFi Pods.

Advanced Security: As we mentioned this xFi Gateway comes with Advanced Security inbuilt. 

It blocks dangerous threats, like harmful websites and malware, from your home network, and also alerts you immediately.

 

All devices connected to the network at home – including mobile phones tablets, laptops, and gaming consoles remain secure.

 The great thing about it is that it has the recommended settings to secure your network. It is also constantly learning how to adapt, update, and improve on the most important information to keep cyber attacks at the horizon. Plus you are not required to install additional hardware or programs on devices. 

All of your network is under safeguard when Advanced Security is activated.
Control of the network: With the xFi Gateway you are able to utilize the user-friendly and free Xfinity application that lets you control your entire home network. 

It allows you to set up your home network using the app, check connected devices, update information about the network like your SSID as well as passwords, connect or manage the smart devices in your home, use to the Advanced Security dashboard, implement parental controls, and assess the health of your internet.

 

Overall with Network Access and Network Activity alerts, you are at the top of your WiFi at home in any way you prefer to.

 

Furthermore you can also use the Xfinity application is not the only option to control your network. The xFi website lets you complete all of this in a matter of minutes.

Controls for parents: It is vital to be aware of the content your children are exposed to on their devices and establish certain boundaries. 

There's a lot of content that is inappropriate on the internet, and kids should not be exposed it.

 

Xfinity xFi can make this task easy.

 

It is possible to customize the settings to meet your requirements.

 

Never be concerned about your children being exposed to inappropriate content.

 

Block websites, create timers, or stop WiFi access at meal time or at bedtime.

 

You can do all this and more by having easy access through your Xfinity application or the website of xFi.

home networking: This Xfinity xFi Gateway can be used with wired or wireless connectivity. 

Although the amount of Ethernet ports available on every version of the Gateway will vary however, you can connect printers, computers gaming consoles, gaming consoles and many more through Ethernet to speed up speeds and a steady connection.

 

Additionally, if you're connected to other Xfinity services, such as the X1 television, Voice or Xfinity Security for your home, the xFi network plays an important part to ensure seamless connectivity of the various services and ensures that each service is functioning optimally.

 

Another great feature includes that of the Xfinity WiFi Home Hotspot, that is a free connection to guests who are Xfinity customers.

Active 24/7 support: This is a further great advantage of renting the Xfinity the xFi Gateway. 

You can now enjoy an active speed, device upgrade and proactive speed and also all-hour tech assistance.

 

Additionally, real-time support is accessible via the Xfinity app , making it easy and quick.

xFi Pods These xFi pods can be utilized to improve the coverage of your signal (if it is recommended) in conjunction with an xFi Gateway. 

The set-up transforms to a mesh system that assists in eliminating dead zones left behind.

 

Take a walk around the house and be connected with no drop.
What is Xfinity xFi Complete?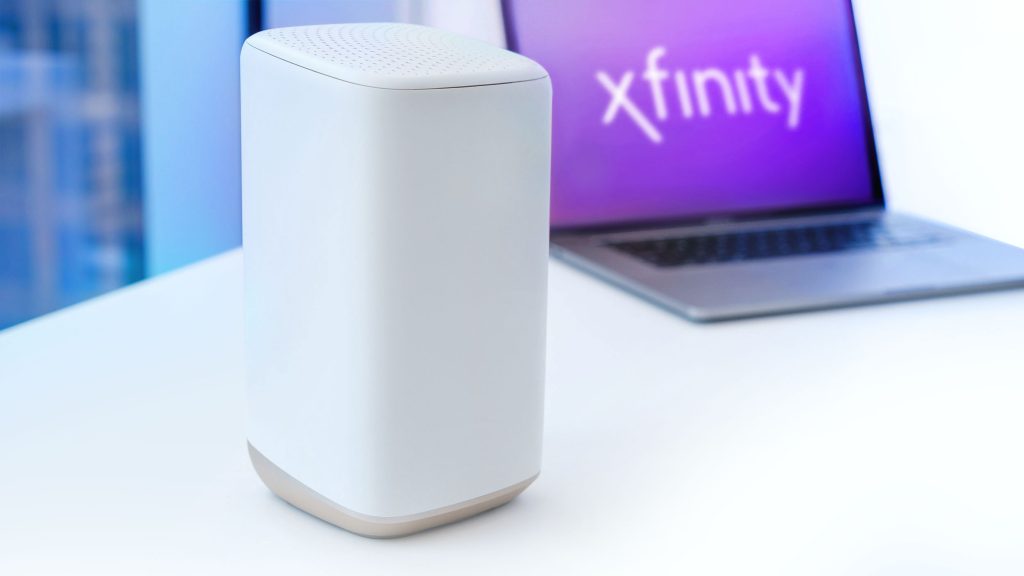 Xfinity the xFi Complete package is a nice upgraded plan that comes with all the benefits you're entitled to when you sign up for an Xfinity Internet package that includes Xfinity the xFi Gateway.
xFi Complete is $25 per month. plus the price of your plan. It also includes unlimited data at $30 per month. Also, additional services like the xFi Gateway which costs $14/mo. This means you pay less, but receive more.
For a quick summary, that's what the entire Xfinity Internet package with xFi Complete includes –
Fast and reliable connectivity. Continuous WiFi coverage all around the home. Access to more than 20 million safe WiFi hotspots throughout the nation. Free Flexible 4K TV streaming box. Advanced network security that protects every connected device. Easy network management. Support for tech 24/7 and free upgrade of devices. Unlimited data!
The Xfinity Internet is required for having a great xFi experience. If you're yet an Xfinity subscriber, here's an overview of the most important details:
Speeds between 50 Mbps and Xfinity Internet Plans that be used in conjunction with the xFi Complete 1200 Mbps speed are readily accessible. In some regions, you can benefit from a multi-gig plan that provides as high as 3 Gbps speeds. Other speed levels offer 100 200 300 400 600, 800 and speeds of 900 Mbps for downloads. The speed of downloads is different between regions of service another , but you're sure to have a wide selection of speeds to choose from in any Xfinity market you are in.
In the majority of countries, Xfinity Internet plans are limited to 1.2 1TB, which is quite a large amount of data in terms of normal household use. However, with an xFi Complete unlimited data, you get unlimited data. This means that you can enjoy the full benefit of speedy speeds on a constant WiFi connection when streaming video or playing online games with competitiveness.
To check the availability of speed and prices at your location You can make an online purchase. You can also get information about plans and pricing for plans and prices in Spanish when you call Xfinity in Espanolat 0844-207-8725.
Final thought What do you think? Is xFi worthy of it?
Is the xFi experience really worth it?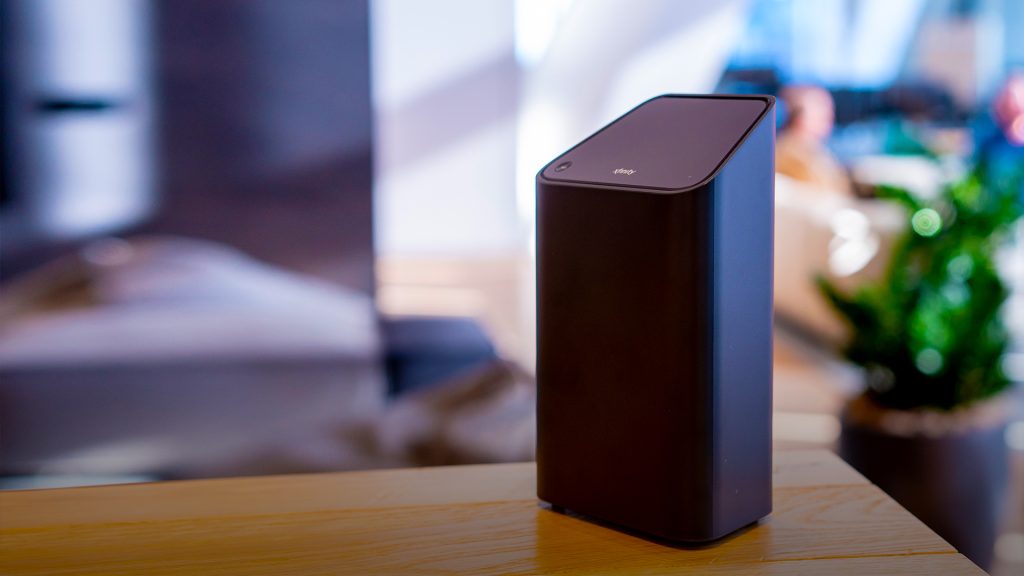 We're sure of it.
Particularly when you make sure to bundle with your internet service with xFi Internet along with additional Xfinity services, such as Xfinity TV, Voice, or Xfinity Home. In this way, you will enjoy more perks as well as the most attractive promotions offered by Xfinity. In addition it is the xFi Gateway facilitates all services to make them more efficient. It doesn't matter if it's you have an the X1 television, Xfinity home phone or the security system for your home – Xfinity Home!
FAQs
1.

 

What kind of services does Xfinity provide?
Comcast Xfinity Comcast provides Internet TV, home phone, and security services. You can purchase a stand-alone internet plan or combine two or more services to make the most of your monthly subscription.
2.

 

What is Xfinity Double Play and Triple Play?
The Xfinity Double Play is comprised of two services offered by Xfinity in one bundle. For instance, TV and internet. If you combine three services like TV, internet and phone, you'll get the Triple Play from Xfinity..
3.

 

How do I get the Xfinity 4K Flexbox?
If you sign up for an Xfinity Internet plan and you are eligible in the program for the Xfinity Flex streaming TV box in 4K. It is free of cost, and provides you with access to an array of top video streaming apps in one location. The multi-award-winning Xfinity Voice Remote comes included.
4.

 

Does Xfinity offer installation services for free on the internet?
The professional Xfinity Internet installation is a one-time initial fee of $89.99. You can also install the internet device by yourself using the Xfinity self-installation kit. Through an xFi Gateway, setting up your home network is a breeze.