Music is always quite soothing, and nothing can beat the experience of listening to some good music no matter how you may be feeling. Whether you are elated or sad, the right kind of music can be a great option for raising your confidence.
To listen to your preferred music on your smartphone, a good music streaming app that can also offer a good music player compatibility can be something you would look ahead to. Music Paradise Pro is one such powerful option that can prove to be quite practical.
Music Paradise Pro – An Overview
Music Paradise Pro is an incredible option for listening to your favourite music. It provides you with an excellent dual functionality wherein it lets you download your favourite music while letting you listen to it on the dedicated music player within the app. The app comes with fascinating features and offers you excellent functionality in listening to your music without hassles.
If you are a music buff, Music Paradise Pro should be something you will invariably need. In case you are someone who loves the music and wants to have a huge collection of music files, the app should be a great choice for your needs. The extremely lightweight app does not hog your resources and provides a seamless musical extravaganza.
What makes Music Paradise Pro a decent option – The features on Music Paradise Pro
Now that we have explained what is Music Paradise Pro is all about, you would also want to know what makes it that much powerful option for your needs in music. It does offer you a few salient features making it one of the undisputed leaders in music download, streaming and player apps.
Let us check out a few salient features that make it a great option.
It is completely free
Each and every feature on the Music Paradise Pro is free. You can download and use it for free on your Android device and enjoy your songs to your heart's content. All the tracks available on it are legally licensed, and nothing comes with any sort of a price tag. It is entirely free and will remain free forever.
A powerful search feature
You can search for any of your favourite music track with the powerful search engine embedded within. The predictive search capability further makes it one of the easiest options to look for and download your favourite tracks without hassles.
Built-in music player
Once your songs have been downloaded, you do not need to look for a player for listening to the track you just downloaded. The built-in music player can begin playing it right away. Apart from MP3, the player can easily play all the tracks such as WAV, AIFF, and AAC. The built-in music player can even play the other offline songs that you have already downloaded from other sources.
Multiple Downloads
The music streaming and download service lets you download multiple tracks simultaneously. The downloading of your songs takes place in the background without the need to stop working n your other tasks. Even when you face any break in your internet connection, you should be able to resume your download as soon as it is back.
A Huge library of music tracks
Music Paradise Pro boasts of a huge music library that provides you access to practically every content that you may be looking ahead to. In fact, a wide range of services offered by the product would definitely make it a truly powerful option for almost all your needs in an enhanced experience ever. The music library is updated almost on a daily basis, further making it one of the best options for finding the content you are looking ahead to.
A very simple User interface
Not everyone is tech-savvy, and Music Paradise Pro understands it. That should perhaps explain why it kept the interface of the tool quite simple and easy to follow. Even if you are a newbie, you would be able to master using it comfortably.
A faster download speed
The buffering and download speeds on the app are indeed impressive to the core. Even when you have a very slow internet speed, you will find it offering you an enhanced and efficient service quality.
Of course, being a platform, the app comes with a few ads, but it should be noted that the ads do not interrupt or annoy you in any way. The ads will appear at the lower part of the app and do not cause any sort of issues such as blocking you from what you are doing.
How to download Music Paradise Pro?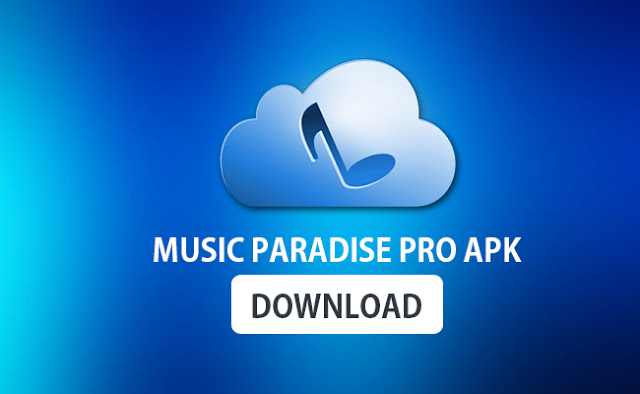 Music Paradise Pro is not available on any app store as of now. However, you can find the APK file for the app and download your app right away. Before you can install the Music Paradise Pro APK file on your device, you would need to ensure that you have enabled the app installation through unknown sources.
You can source your Music Paradise Pro APK file from the reliable APK hosting sites. A good option that can offer you a comfortable option can be APKPure. If you have any other good APK hosting service, you can check them out as well and download your Music Paradise Pro APK file.
The Concluding Thoughts
Looking at the features and functionalities offered by Music Paradise Pro, it can definitely be considered to be one of the high-end options for almost all the needs you may have in music streaming, downloads and listening to music. Packing in multiple functionalities is what should make the music app one of the most convenient and comfortable option ever.
The app is available on Android, iOS and Windows platforms, and the cross-platform compatibility should help you enjoy your favourite music across platforms. Download it today, and we are sure that you will have nothing to worry about – as long as your music related requirements are concerned.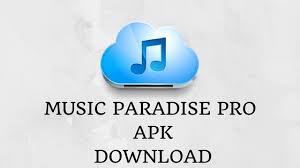 Download the powerful and perfect music app today and share your experiences and views with us!